Beullah Rose Poetry Prize (2019 published in 2020)
All poems submitted for the prize will be considered for publication in Smartish Pace. Therefore, it is possible to have your poems selected for an issue of Smartish Pace even if they do not win the Beullah Rose Poetry Prize. Winning poet receives $200. Top three poets and all finalists (usually about 10) are published in Smartish Pace. This contest is open to women writers only. Submit 3 poems and bio along with a $10 entry fee. You may enter more than once (e.g. 6 poems, $20).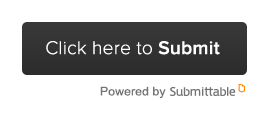 Postal Submissions:
---
Submit 3 unpublished poems, bio and $10 entry fee. Entry fees can be paid with cash, or a check or money order made payable to "Smartish Pace." Include a self addressed stamped envelope (SASE) with your entry.
Include your name, address, e-mail and telephone number (preferred but not required). Write or print "Beullah Rose Poetry Prize" on the top of each poem submitted and send to:

Smartish Pace
2221 Lake Ave.
Baltimore, MD 21213

Traci O'Dea looks forward to reading the poems submitted for the Beullah Rose Poetry Prize!